Geovance
is an integrated ecological data system with a central redundant database, data collection software, error correction portal, and set of data search and visualization tools to allow researchers to collect and collaborate on research data.
The interface is designed to be easy to use. Entering college freshmen should be able to easily collect accurate data. Researchers should be able to set up a new collection site or procedure in minutes without a separate instruction manual by following guidance given by the software.
The database can be searched across multiple data collecting groups. The results returned from multiple lakes and continents will have consistent metadata allowing long-term, wide-spread global data to be easily compared.
The data input tool will handle configuration tasks as needed. Research groups can set up custom configurations for particular lakes or collection routines. The data input software handles both field and lab recordings. Data can be reviewed and corrected in the field. Configurable validation tools can help prevent data collection errors during initial recording.
The depth attribute of collected data is explicitly recorded. The system is robust enough to allow recording of transit collections in any direction and depth such as 82 samples taken at varying intervals, beginning at 3 meters feet below the surface, descending gradually to 15 meters while progressing horizontally for 200 meters in a particular direction.
Physical specimen and sample collections can be recorded and tracked. Later lab analysis results can be saved and linked to the original sample collection record.
Each step of the path of data from specimen bottle labels and dates through initial and subsequent lab experiments or counts to aggregation of multiple samples and derived data is recorded along with the date and person responsible for each step. Multiple sets of data aggregations or derivations can be recorded without losing the primary source data.
Citation information is presented with every search of the archived data so that original researchers can be given proper credit.
The accuracy or validity of data can be recorded at every step. This allows raw data and validated data to be stored in the same database.
Data can be embargoed until ready for public use. This allows the local research team time to prepare publications before the data is made public.
Planned future developments include a community wiki to foster group discussions about datasets and data uses, a web site with information, downloads and a public data portal.
Figure 1: Observation Data Model
Preview of the data collection tool (in development):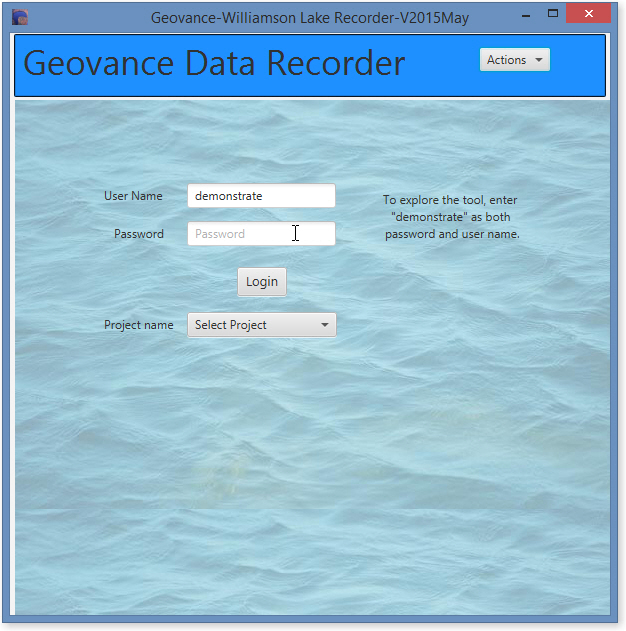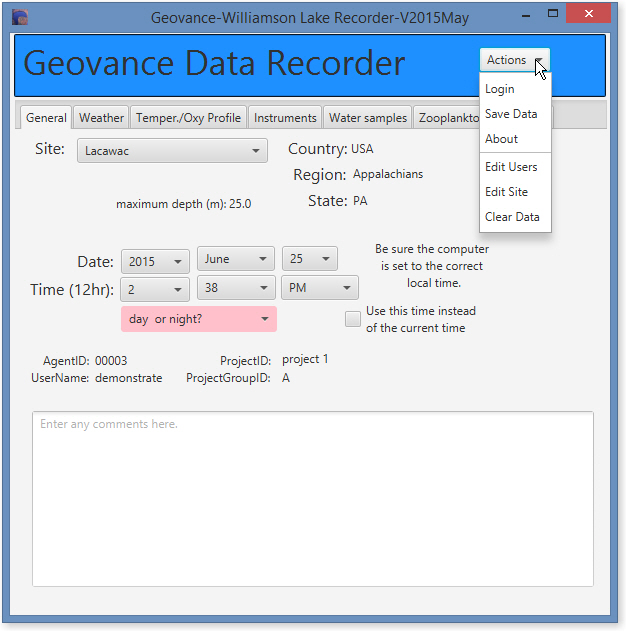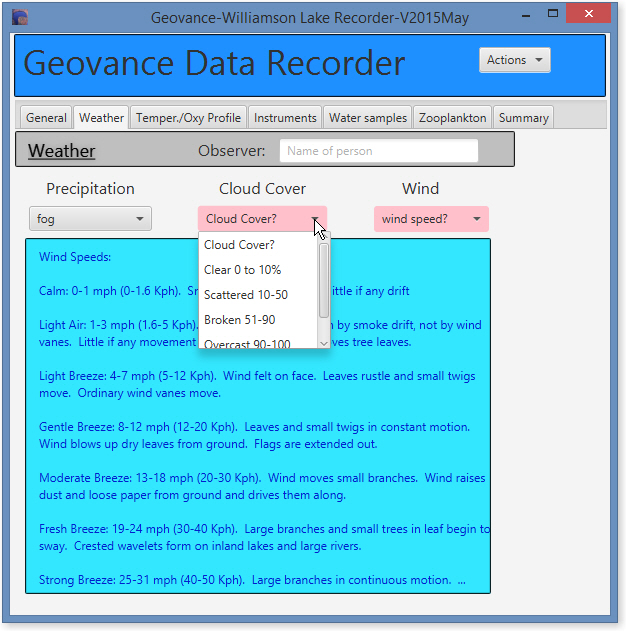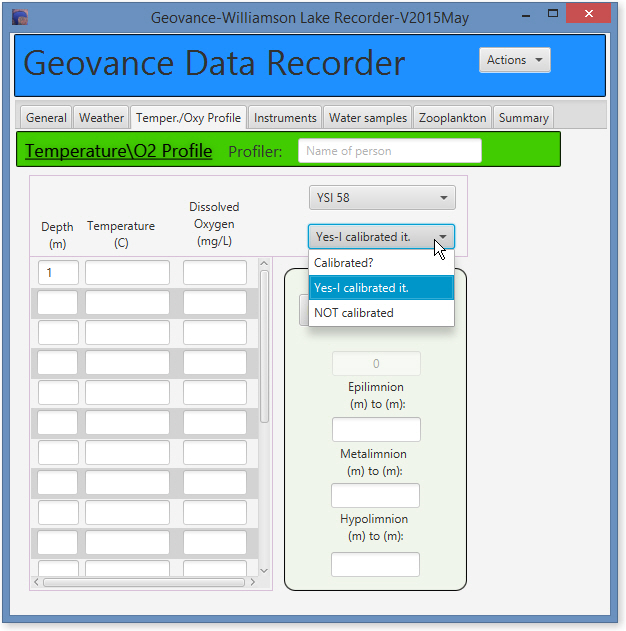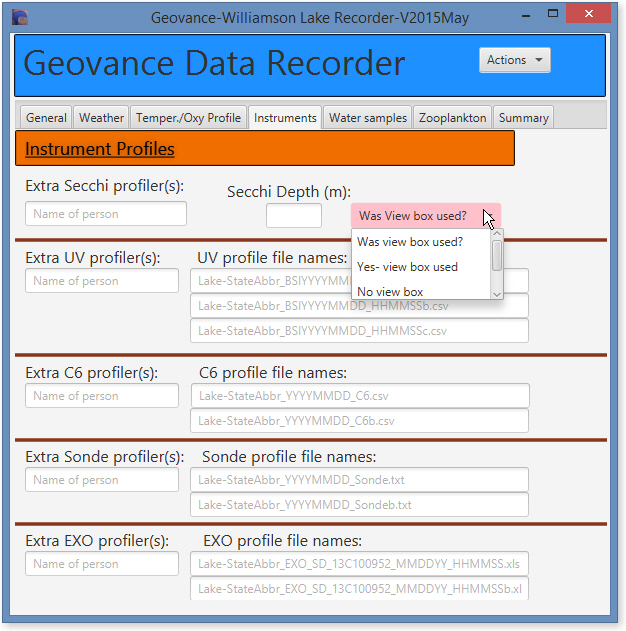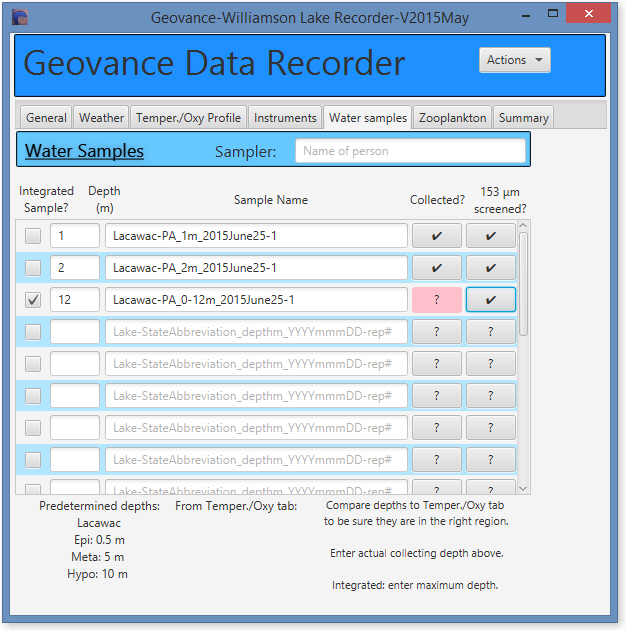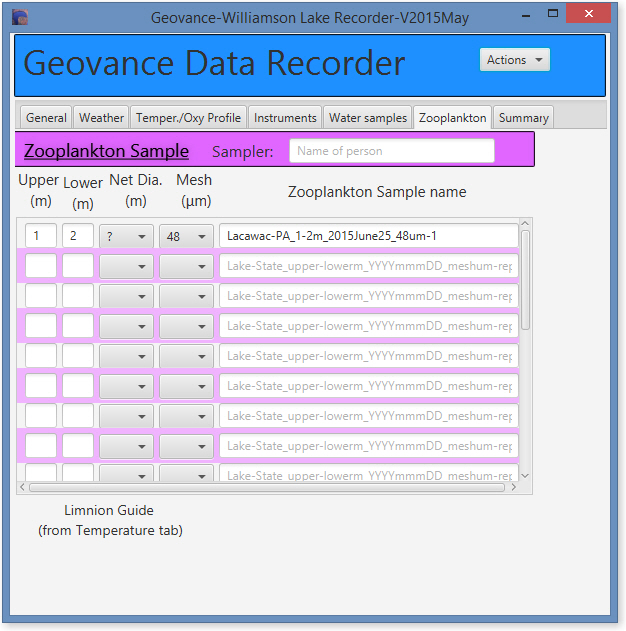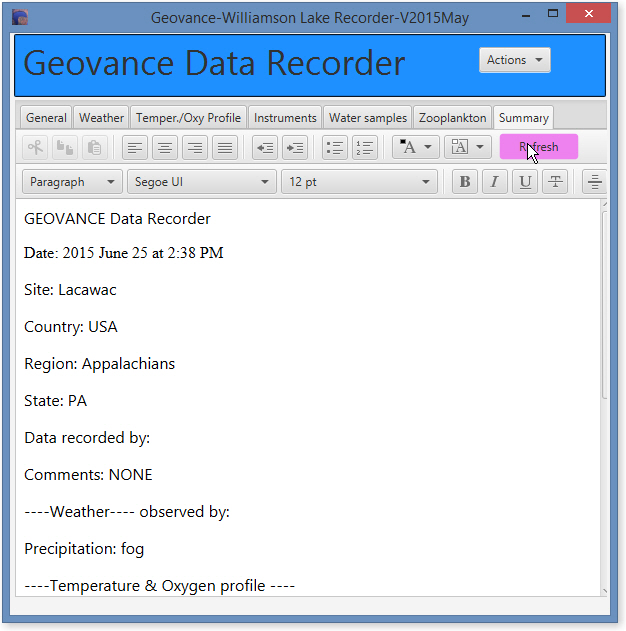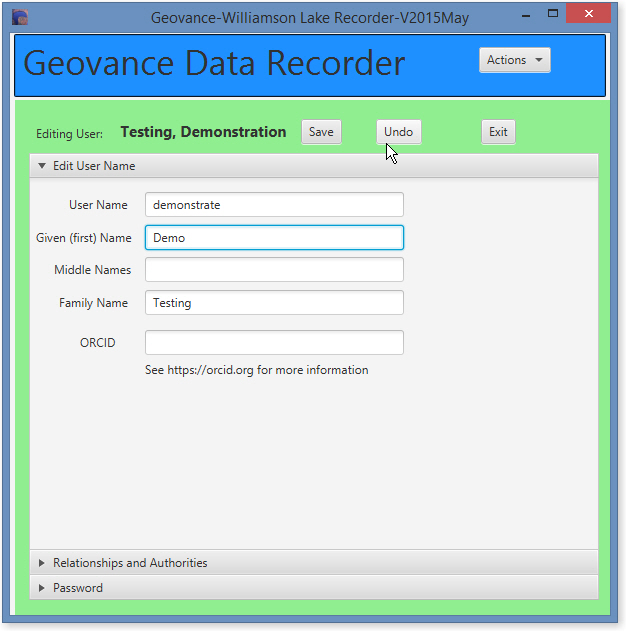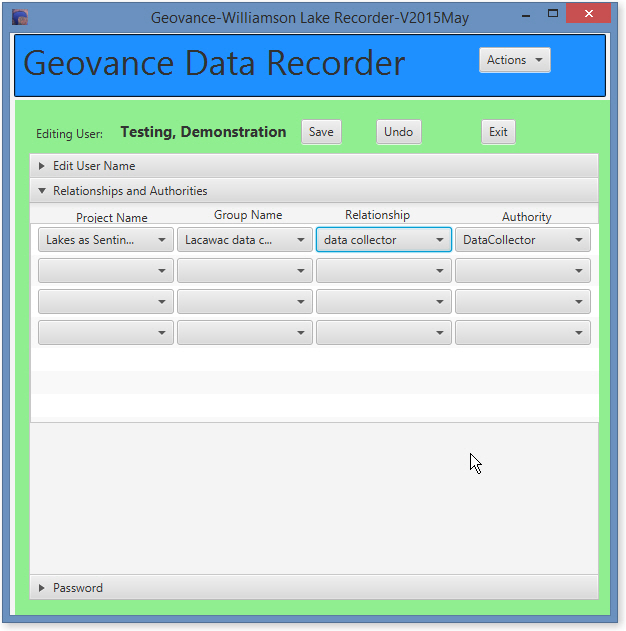 For more information: Eric Johnson at johnsoeo@miamioh.edu